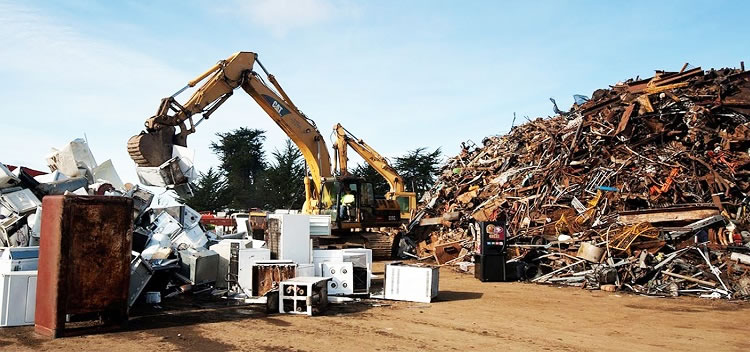 Things You May Be Doing Wrong When Scrapping Your Metal
Scrap metal recycling is a wonderful way to make some extra cash while also freeing up some real estate on your property for other profitable business opportunities. In fact, recycling scrap metals also helps the national economy by making us less reliant on foreign metal imports and helps our environment by using up to 90 percent less energy than producing the metals from their raw materials. So, how can you make the most of this opportunity and get the most bang for your buck?
There are a lot of mistakes that can be made, and M&M Recycling is here to clear things up. Here are some big ways to avoid common mistakes and get the most from your recyclables.
Sell Your Metals in Separate Groups, Not Mixed Bundles
Scrap metal recycling companies will pay you for your metals depending on their type. Mixed scrap metals will often receive the lowest price. To get the highest total payment for your metals, sort your metals by type. For example, separate your aluminum from the copper and the brass, steel, and so on.
Further, removing contaminants, paint, insulation, and other coatings before tossing them into your storage can give your metal a higher grading, raising the value of your recycled metals. Small acts of mindfulness can give you great returns.
Protect Your Scraps
We are not the only people who understand the value of metals. There are many thieves that creep into properties such as construction sites to steal copper wire, air conditioning units, and other scrap metals for a quick buck. Protect your metal scraps just as you would secure any of your other assets by keeping them in a secure area or padlocking the bins that hold them.
Don't Take the Scrap Metal Company's Word
There are many disreputable scrap metal yards out there ready to cut themselves a bigger piece of the pie than they deserve. Keep your eye out for inaccurate scales and misquoted pricing. A respectable scrap metal company will give you metal prices upfront and allow you to watch the weighing process. A reputable company will value customer service and present transparency.
Sell to A Specialized Yard
A general scrap yard will not price your scrap metals as well as a specialized scrap metal company. Find a company that specializes in scrap metals and accepts a wide variety of scrap metals including ferrous and non-ferrous metals. By working with a specialized company, you will receive more cash.
Track Your Scrap Metal Sales
As mentioned earlier, your scrap metals are just as legitimate of an asset as any of your other marketable products. Tracking your scrap metal sales can protect you from theft and also keep you in the clear in the event of an IRS audit or investigation. Keep a record of how much of each metal you have sold and the income you received for them. This can also help you plan for the future.
Ready to Work With M&M Recycling?
M&M Recycling is a local scrap metal buyer & recycling company that has been in the industry for over 30 years. Our customer service is unmatched with pickup services and dumpster rentals available. Call us today to receive our rates over the phone. We update our pricing to keep up with the market price. We look forward to working with you.