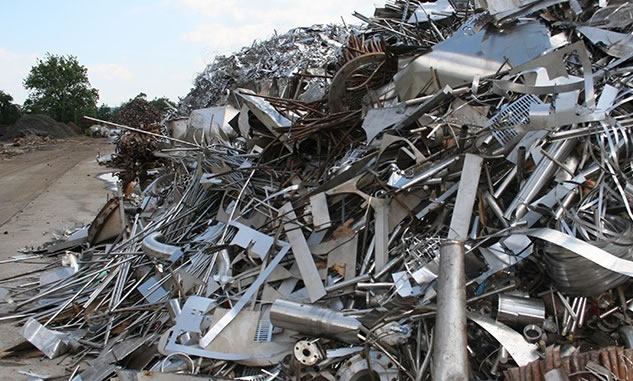 Can Galvanized Steel be Recycled?
Galvanizing is a process in which a metal is dipped in another metal, mainly a zinc coat, to prevent substances from harming the original metal. This provides very good strength to the metal and serves as a shield against potential rusting. There are so many everyday items that contain galvanized steel. But are they recyclable? We are here to answer all your questions. Throughout this article, we will go through how companies galvanize steel, whether it is possible to recycle them, whether it would be worth scrapping for them, and how M&M Recycling can help. So, let's start.
How Do Companies Galvanize Steel?
Steel is considered galvanized when it is dipped in a zinc coat solution when it is hot. As we stated above, this action aims to protect the steel from corrosion factors like scratches and rusting. Due to their resistance and protection against such corrosion factors, they are used in many parts of our house, like trailers, air conditioners, staircases, ladders, and many more. But due to its weird contents, many people think they can't recycle this steel.
Can I Recycle Galvanized Steel?
The simple answer to this question would be, of course. Like any other metal that scrap metal companies accept, galvanized steel can easily be recycled. When these metals are recycled, usually the zinc coat volatilizes quickly and is used for different purposes than the steel part that would be left after. The zinc can be sent to production facilities, while the steel would be used for many other purposes. It is easy to find galvanized steel. But are they worth looking around and gathering? Let's find out.
Is it Worth Scrapping Galvanized Steel?
One of the most valuable items you can recycle is stainless steel. Although galvanized steel serves the same function, they are two different metals. So, when you go to a scrap metal company in Locust Grove, you won't get a price as high as stainless steel. However, you can easily find galvanized steel if you look for it. If you can bulk recycle this metal, this will provide you the same benefit as scrapping a stainless steel metal. To do this, you need a trusted scrap metal service, and that's where we come in.
M&M Recycling, The Trusted Scrap Metal Service at Your Door
In this article, we reviewed what galvanized steel is and whether you can recycle galvanized steel. There are so many benefits to recycling your scrap metal, but without the right company to handle this professionally, there wouldn't be any benefits. That's where we come in. Being one of the top-paying scrap metal buyers in The Metro Atlanta area, we are here for you. With our dedicated staff, motivation, and dedication, scrap metal recycling has never been more fun. Call us now to learn more about us and our services or get more information on recycling galvanized steel.