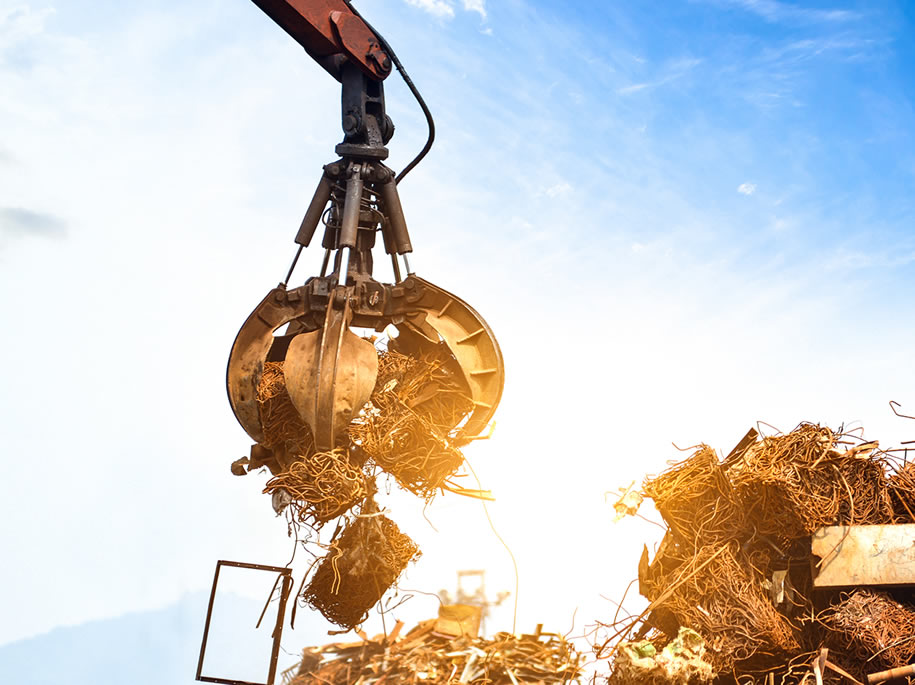 Scrap Metal Recycling in Douglasville
If you are interested in entering the growing field of scrap metal recycling, then now is the perfect time. Douglasville business owners, auto repair shops, and consumers renovating their homes have a great opportunity to sell your scrap metal for cash and benefit the environment at the same time. M&M Recycling is your trusted scrap metal buyer in Douglasville with two scrap metal recycling facilities in Austell and Atlanta. Give us a call today and ask for the daily market prices. Don't forget to ask about our premier pick-up services to save you the hassle of loading and transporting.
The State of Scrap Metal Recycling in Douglasville
Scrap metal recycling, like paper and plastic recycling, helps reduce the amount of waste sent to landfills, conserves natural resources, and increases economic security. Recycling your scrap metals prevents pollution by reducing the need to mine for new materials and significantly reducing the amount of energy expended on refining those raw materials into usable material.
Currently only about 30 percent of metals are recycled. When you consider the fact that recycling aluminum and copper uses over 90 percent less energy than producing them from scratch, you can understand why 30 percent is unacceptably low. This is why M&M Recycling is proud to be a leading scrap metal buyer in Douglasville. Douglasville scrap metal recycling will be the talk of the town thanks to your help. Let's work together to create a better environment for our and future generations to come.
Scrap Metal Buyers in Douglasville, GA
Why You Should Not Trash Recyclable Metals
Many people opt to throw out their large appliances such as washing machines, dryers, and dishwashers, but this can cause environmental harm as garbage collectors do not separate recyclables from trash. Instead, these products are tossed into landfills. While plastic bags and diapers take multiple centuries to decompose, steel can take as long as 50 years and aluminum and tin cans can take over 200 years to break down! Moreover, appliances such as refrigerators, freezers, and air conditioners consist of additional harmful chemicals that will release into the soil and air. In fact, these appliances are regulated by the Clean Air Act and must be properly disposed of else you risk penalties and fines.
For proper disposal, call the experts at M&M Recycling. We also offer pickup services to make this a hassle-free process. Don't let your scrap metals and appliances go to waste, call the professionals and join us in making use of retired products.
How to Find Scrap Metal Buyers Near Me?
Scrap metal recycling in Douglasville has become no more a chore than simply throwing out the trash. At M&M Recycling, we accept most ferrous as well as non-ferrous metals including, but not limited to, copper, nickel, zinc, iron, steel, aluminum, lead as well as precious metals such as gold, platinum, and silver. We also accept some e-waste, batteries, and radiators. Give us a call today and ask about our premier pick up services. As market prices fluctuate, our competitive prices vary by day. We look forward to paying you cash for your scrap metals as we, together, make the world a cleaner, better place for all generations to come.