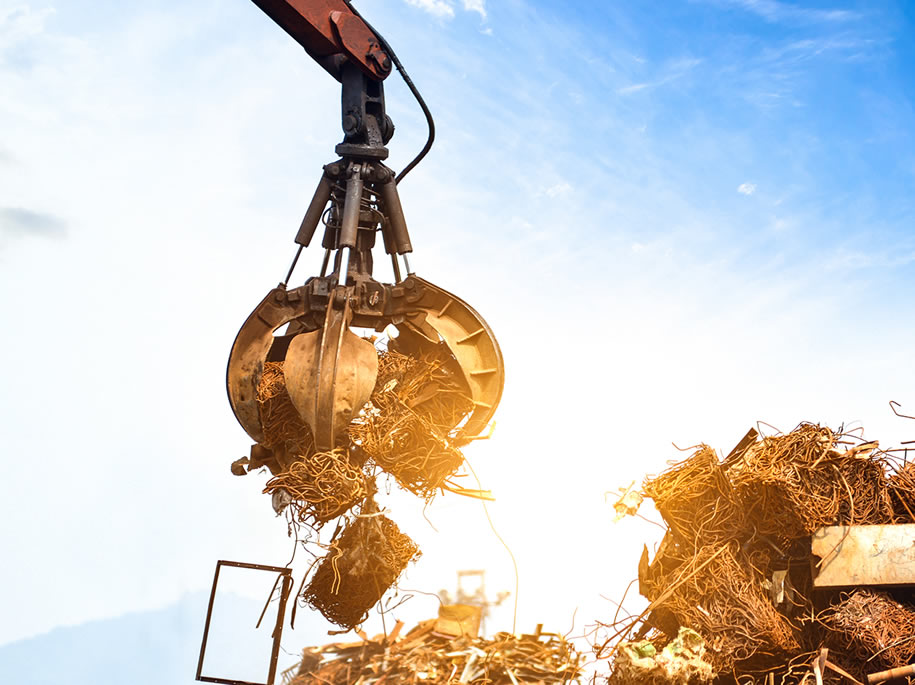 Scrap Metal Recycling in Marietta
Scrap metal recycling is a great way to make money and look after our environment. The process involves the recovery and processing of scrap metal from retired products in order to introduce raw materials for the production of newer, better products. M&M Recycling is proud to be a leading Marietta scrap metal recycling company offering competitive prices and reliable pickup services. Manufacturers, retailers, repair shops, auto dealers, and consumers with small or large quantities of scrap metals are invited to sell your scrap metal.
Scrap Metal Recycling Adds Tens of Billions of Dollars to The Economy
Aside from diverting reusable, recyclable metals from landfills, the metal recycling industry provides an eco-friendly alternative to producing raw metal materials from scratch. Recycled aluminum, for example, uses over 90 percent less energy while copper and steel require 90 percent and 55 percent less, respectively. Recycling steel additionally saves iron ore and coal used in the steel smelting process.

All of these saved resources translate into tens of billions of dollars re-inserted into the economy. As President Lincoln said, "a penny saved is a penny earned." This is two-folds true when it comes to scrap metal recycling in Marietta. In addition to re-inserting money into the economy, you will be paid the best price for your scrap metals. Call M&M Recycling today to join us in reducing our carbon footprint and make some money at the same time.
We Accept Ferrous as Well as Non-Ferrous Metals
Metals are classified as ferrous and non-ferrous. Ferrous metals are those that include combinations of iron and coal. Such metals include, but are not limited to, carbon steel, alloy steel, wrought iron, and cast iron. While the volume of ferrous metals recycled is larger, non-ferrous metals are more valuable and generate more value for you, the seller, as well as the scrap metal buyer. Non-ferrous metals include aluminum, copper, nickel, lead, tin, zinc, and more. Precious metals such as gold, silver, and platinum are also non-ferrous.
At M&M Recycling, we are a reliable scrap metal buyer accepting ferrous as well as non-ferrous metals. Don't let that scrap metal take up perfectly usable space. Sell your scrap metal today and use that space for profitable business opportunities. Call us today for up-to-date market prices and take advantage of our pickup services.
Scrap Metal Buyers in Marietta, GA
Do Not Trash Your Appliances
Many residents have a habit of tossing recyclable scrap metals onto the curbside or the dump expecting the garbage collector to deal with it. Granted they will possibly pick it up, the scrap metals are lumped together with trash in land fills where they rust and go to waste. Additionally, appliances such as refrigerators and air conditioners are regulated; they must be disposed of properly. Call M&M Recycling today to receive money for your scrap metals and remember to ask about our pickup services for proper disposal of your appliances.
Scrap Metal Buyers Near Me
With over twenty years of experience, M&M Recycling is proud to have two scrap metal recycling facilities. Located in Austell and Atlanta, we can have a crew dispatched to your location in Marietta from either of our sites depending on whichever is closer. Give us a call today and give yourself the peace of mind by freeing up space.