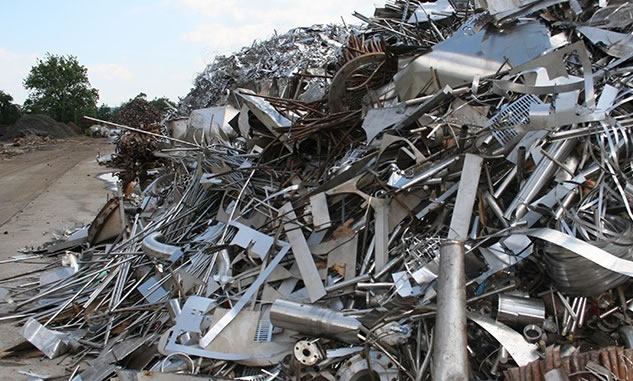 How We Recycle
Recycling is vital in our modern world. With metals like steel and copper being in such large demand, it's important for industry to utilize leftover materials. Doing so reduces pollution and other negative environmental impacts. The team at M & M Recycling is excited to play our role in the sustainability of today's manufacturing industries. We also enjoy helping local Atlanta, Georgia area residents find an additional way to make money. Many people are interested in recycling their scrap metal, but they aren't sure how it works. Some wonder how a metal recycling company like ours can possibly handle such large amounts of scrap. We enjoy helping our clients understand more about the recycling process, so read below to discover how we do our work, and what kind of items you can bring to our facility to increase your monthly income.
How We Recycle Copper Wire
Copper wire is one of the most valuable and popular ways to earn money from scrap metal. However, people often wonder how professional scrap metal recyclers separate the insulated wire from its protective coating. After all, an individual would need countless hours to strip the wires by hand. At M & M Recycling, we have two industrial wire chop lines that can rapidly remove the wire from excess materials and provide large quantities of pure copper that's ready for melting.
How We Prepare Large Pieces of Steel for Recycling
Another frequent questions people have about scrap metal, is how large pieces of heavy steel can be prepared for the recycling process. It would be quite a feat for the average man to cut large steel metal from cars and other bulky items. Our team of specialists operate a machine with a large shear that can slice through the heftiest materials with ease. In just a few moments, a giant piece of steel can be turned into a pile of small pieces.
Which Kind of Items Can You Recycle with Us?
M & M Recycling accepts a wide variety of ferrous and nonferrous materials including steel and all types of #1 insulated red wire. Items that are made from copper, stainless steel, cast iron, aluminum and brass have value in the marketplace, and we are happy to recycle leftover materials made with these metals. Our team is also prepared to handle the recycling of lead batteries. However, there are some items that we cannot accept due to risk or legal issues. Avoid bringing NiCad batteries, containers with propane or other gases, liquids, light ballasts, capacitors, radioactive or flammable items, liquids, sealed containers, broken or damaged batteries, garbage, food scraps or unidentifiable materials. We are also unable to take anything that might contain mercury, asbestos or other harmful contaminants.
Do You Want to Get the Best Price for Scrap Metal in Atlanta, GA? Call or Visit M & M Recycling Today
Are you looking for fun and exciting ways to grow your income? Then bring your scrap metal to M & M Recycling today. Our experts are always ready to answer any questions you may have, so contact our office and find out how selling scrap metal can help you reach your financial goals.