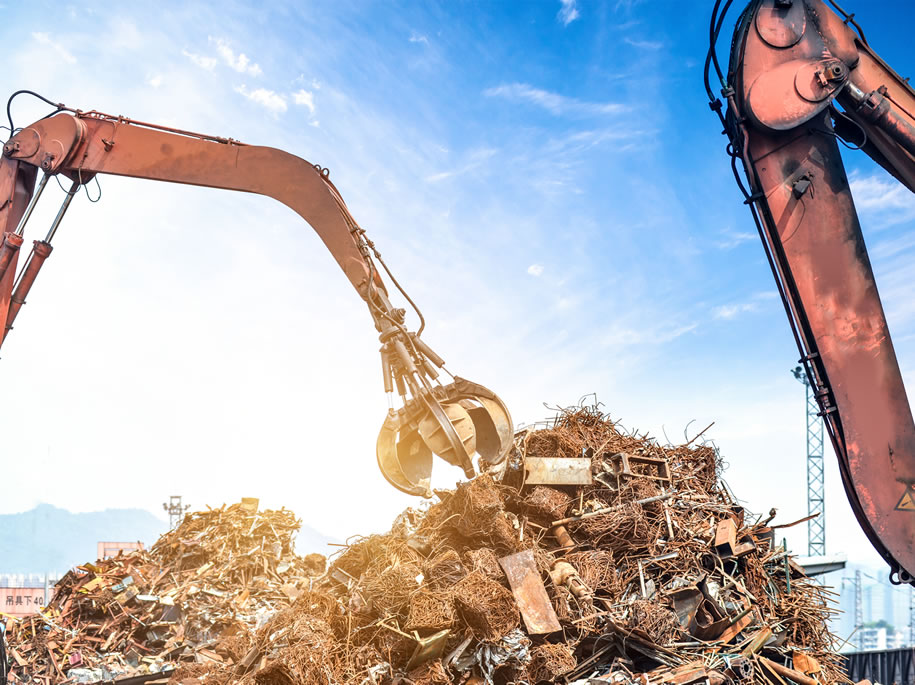 How to Maximize Your Scrap Metal
Recycling scrap metals is a great way to help the environment while also earning money. The money you get from each recycling can vary on many factors, but people don't know how to maximize their scrap metals. So, we have decided to inform everyone about this. That's why throughout this article, we will go through ways you can efficiently maximize your scrap metals, such as separating the metals, finding the suitable metals to recycle, protecting your metals, learning how much that metal is requested, storing and delivering them, and how M&M Recycling can help. So, let's get started.
Separating the Metals
If your scrap metals are not separated, valuable scrap metals can go for the price of the lowest metal there without anyone noticing. So, whatever metal you have, separate them individually so that scrap metal companies know the worth of each one and give you the money you deserve.
Finding the Right Metals to Recycle
If you find the right metals to recycle, you will profit much more than you can imagine. Our everyday items like microwaves and refrigerators are made of ferrous metals. Scrap metal companies take them, but they are not as valuable as non-ferrous metals, which are metals like copper and aluminum. So, if you can, try to get a hold of these metals first.
Protecting Your Metals
You should always be looking to protect your metals before you deliver them. As we talked about in the previous section, ferrous metals are easily found; however, they also easily rust. You should try storing your metals in a room with little to no moisture.
Learning About How Much That Metal Is Requested
The cost of scrap metals changes every day, and this depends on the demand. Unless you need quick money, we recommend you learn about the market and sell your metals when there is a great demand for them. If you want to learn more about this, call M&M Recycling today.
Storing and Delivering The Scrap Metals
As we covered above, storing your metals in the right conditions is very important. However, you also need to consider the delivery methods to maximize your scrap metal. Consider any costs that might add up to deliver the scrap metal to your scrap metal company in Peachtree City.
The Trustworthy Scrap Metal Service at Your Doorstep, M&M Recycling
This article covered some ways to keep in mind to maximize your scrap metals. However, without the right scrap metal company, the above factors will have no benefits. Thankfully, M&M Recycling is here for you. Our motivation to provide people with the most benefit from their scrap metals helps us take action every day. With our motivation, experienced staff, and modern equipment, scrap metal recycling has never been easier. Call us today to learn more about our services or get more information about the ways you can try to efficiently maximize the value of your scrap metal. There is no second to waste. Call us now.