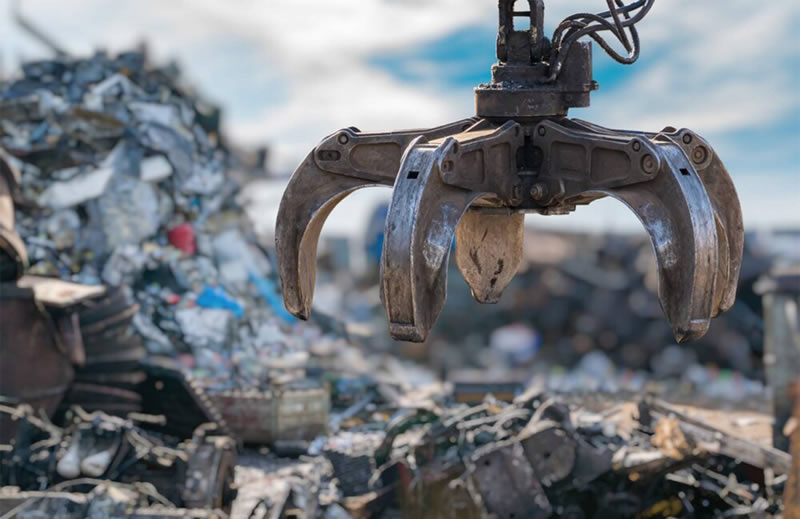 Why Stainless Steel Recycling Is Valuable
Stainless steel has been one of the most valuable metals ever since the early 1900s. There are so many benefits that stainless steel has for a scrap facility. This is mainly the reason why they are in high demand. However, only a few people understand where this demand comes from. So, throughout this article, we will go through the factors that make stainless steel valuable, like its lifespan and durability, the price for stainless steel, its convenience to recycle, the things to consider before recycling your stainless steel, and how M&M Recycling can help. So, let's start.
Their Lifespan and Durability
Stainless steel has a greater lifespan than most scrap metal items. They are considered a little more valuable to scrap metal companies as they can hold on to this material for longer without corrosion due to their resistant nature. Another reason why companies love stainless steel is because of how strong it is. It is very hard for this to break easily unless it is constantly exposed to acids, moisture, and scratches. But what else makes stainless steel more valuable?
The Prices For Stainless Steel
The prices for items recycled in scrap metal recycling usually vary every day due to the economy. However, despite having different prices for most items, stainless steel prices stay very consistent. So, a scrap metal company can easily understand the value of your steel, which makes it better for their business.
Convenience to Recycle
Stainless steel has another reason to be the favorite metal of scrap metal companies. The reason is that it is more recyclable compared to other metal types. If you are trying to recycle a stainless steel-containing item, then all those parts can easily be recycled.
Things to Consider Before Recycling Your Stainless Steel
If you want to recycle your stainless steel, then you have to understand that you won't get a fixed price. Companies offer different prices based on the grade of the steel and its condition. So, we encourage everyone to do their research to get the best offers they can from these companies. A considerate scrap metal service is crucial, and that's where we come in.
The Considerate Scrap Metal Service at Your Doorstep, M&M Recycling
In this article, we covered some of the reasons why stainless steel is valuable to a scrap metal company in Douglasville. As you can see, if you find the right scrap metal service, this item can be very beneficial to you and the company itself. That's where M&M Recycling comes in. With our modern equipment, professionals, and experience, you will get the most value from your scrap items. Call us today to learn more about us and our services, or learn more about why stainless steel is considered an amazing item to recycle. Don't waste a second. Call us now.