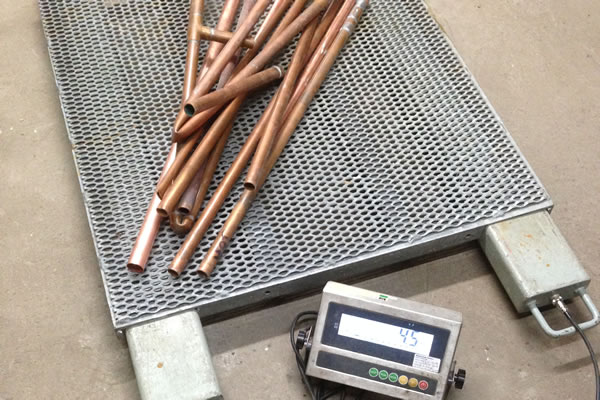 How to Know If Your Scrapper Have Certified Scrap Metal Scales
The Importance 0f Regulated Metal Scrap Scales
Metal scrapping is always a lucrative business for metal scrap producers, but the degree of success of any scrapper will mostly depend on the assurance that the scales used are calibrated efficiently and certified to be efficient. Just before the state compliance regulations came into effect, many metal scrap buyers would use inaccurate scales and that resulted in the loss of income especially for those who brought in metal scraps of different sizes and nature for selling. Today, metal recycling companies in most states that purchase scrap metals are now required to have their metal scales inspected, calibrated and certified for at least 12 months.
Consumer Reliance
Consumer reliance has become the number one reason why certain states in the country have made the weight master certification compulsory and these states have passed the law to make this enforcement become constitutionalized. When you deal with a metal scraper who also is interested in buying your scrap metals, the scrapper must simply produce a certificate that demonstrates that his scales have been inspected, calibrated and certified by the appropriate authorities. The metal scrapper must also have a weight master who counts the number of scrap metals you bring n regularly; they must also provide a signed statement that the weight used has been calibrated- this signed document is referred to as the weight master certificate. The weight master certificate is a legal document that must be kept as part of the records of the metal scrapper.
Avoid Metal-scrapping Scam Today by Getting Certified Scrap Metal Scales
It is important that you take the necessary steps to avoid being scammed especially by your scrap metal buyers, not taking this step important may affect the bottom-line of your business or reduce your Return on Investment (ROI) significantly. To prevent intentional corrupt practices such as criminal scrap metal scale imbalances, many states in the country have decided to set up enforcement agencies also referred to as Division of Measurement and Standards to determine if metal scrap scales are being tampered with buy metal scrap buyers, and also to check if businesses and certification records are constantly updated.
Contact M&M Recycling Now!
Are you looking for a reliable scrap metal buyer in the Metro Atlanta Area? Call M&M Recycling now or stop by one of our locations to sell your scrap metals for the best price.