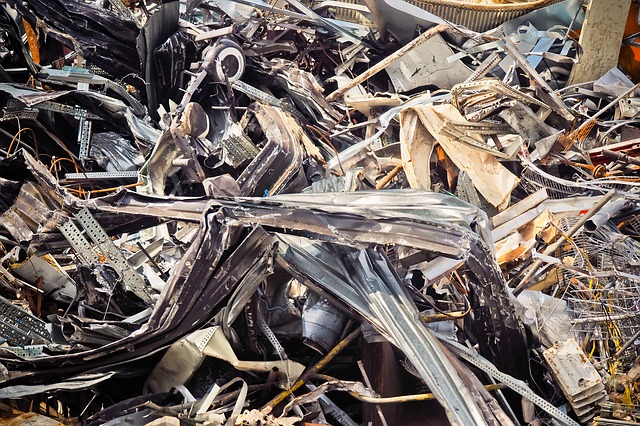 How to Scrap a House?
Metal scrapping does not have to be small-time work. While collecting scrap metal is a way to make a little extra income, you could make thousands of dollars by scrapping a whole house. If you, a relative, or a friend is planning to tear down a building, then consider some of these tips to make sure you make the most of it. M&M Recycling is ready to pay you cash for your scrap metals. We also provide roll-off dumpster rentals so that you can separate your metals on-site before calling in to have the metals hauled off. Your friends at M&M Recycling are ready to take your call today.
Rent A Roll-Off Dumpster
Roll-off dumpster rentals are commonly used by builders and homeowners taking on renovation projects. They come in a range of sizes and have open tops, allowing for extra storage. If you are going to scrap a house, then you can expect hundreds or even thousands of pounds of scrap metals. If you do not want to scratch up your pickup truck or make multiple drives to the scrap metal facility, then consider renting a roll-off dumpster.
M&M Recycling is proud to have dumpster rentals available for our clients in the Atlanta area. Renting a roll-off dumpster is as easy as 1-2-3. Call M&M Recycling today to schedule your drop-off. Once you are done loading the unit with your scrap metals, you can call us to arrange a pickup.
What to Scrap
The good news about scrapping a house is that you will end up with hundreds of pounds of metals and you do not have to stress about separating metals carefully. You do not have to worry about maintaining the home's structural integrity or breaking anything in the home. However, methodically removing the parts can help you get the most out of the scraps.
You can start with items in the building. Old televisions, furniture with metal frames, old metal tables, worn out lamp shades, old appliances, pans, pots, paint cans, and rusty bicycles and even cars are among the possible scrap metals to collect.
Next, take a look at removing exterior metals. These include the aluminum found in the gutters, flashing on the roof, garage doors, and windows. You can also break apart any outdoor fences and gather old garden and patio furniture.
Finally, collect the metals within the walls and floors. These include support beams and pipes. Many plumbing pipes are made of copper, which can be quite valuable.
Separate the Metals
The prices of metals vary. Mixing everything into one batch can make you miss out on some cash as metal recycling companies pay less for mixed metals than for certain metals specifically. Call M&M Recycling to get a price quote on some common metals but remember that prices do change. Granted, these fluctuations are usually not drastic.
Call M&M Recycling to Get Started
If you are preparing to scrap a house, then call M&M Recycling to consult with a representative. We are happy to offer some tips over the phone and arrange a drop-off for your roll-off dumpster rental.