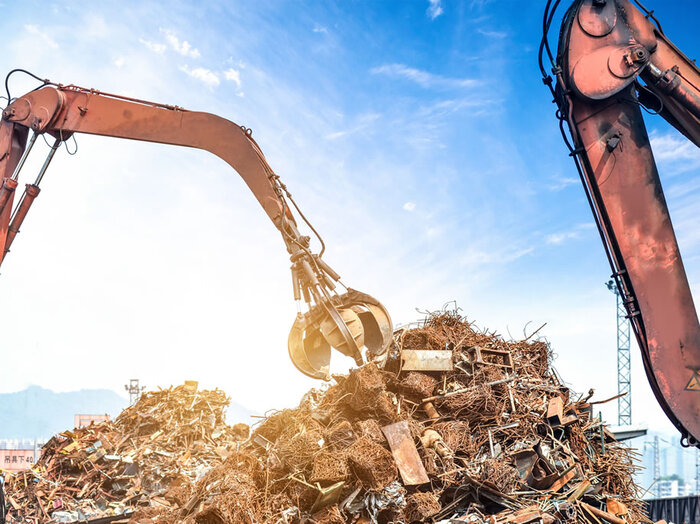 Serving Atlanta With Four Convenient Scrap Metal Yards
Scrap metal recycling is a rare win-win-win scenario. You can free up space and make some money by getting rid of junk. For some people, however, scrap metal recycling just is not worth the hassle. They don't want to make a long trip to the scrap yard. At M&M Recycling, we are passionate about recycling and want to make it simpler for people to recycle their scrap metals. To this end, we serve the Atlanta with four convenient scrap metal yards, in Atlanta, Austell, Griffin, & Locust Grove. Call M&M Recycling to get the address of the closest scrap metal yard.
Fast Pick-Ups and Drop-Offs
Who actually enjoys being in traffic or making long trips? It can be especially excruciating when you have to make multiple trips. M&M Recycling is thrilled to shrink those commute times with an investment in multiple scrap yards. We have four scrap metal yards in the Atlanta are. One each in Atlanta, Austell, Griffin, and Locust Grove. This also makes pick-ups and container rental drop-offs much quicker. If you have scrap metals such as appliances, outdoor furniture, and even a used car, then call M&M Recycling to have a crew come by to pick them up as soon as possible.
Schedule From Your Pick of Four Locations
We are not here to limit your choices. You are not beholden to a specific scrap metal yard. You can recycle your metals at or schedule a pickup by any one of four scrap yard locations. Whether you happen to be driving by Austell with scrap metal in the trunk or you live near our Locust Grove location, you can just stop by! Our friendly staff are always ready to help you turn that scrap metal into cash.
Have A Container Rental Dropped Off As Soon As Today
You can't plan for everything. If you somehow end up needing a container rental urgently, then grab the phone and call M&M Recycling to arrange a drop-off as soon as today. That's right. We do offer same-day deliveries. Just call M&M Recycling to consult with a representative and arrange a drop off. If you are planning ahead, then schedule a drop-off for a future date. We are ready to get your property cleared of that junk!
Come Visit One of Our Locations
At M&M Recycling, we are passionate about recycling and hope you are as well. If you have any business inquiries or even general questions about the scrap metal recycling process, then just drop by one of our locations in Atlanta. We are proud to have a location in each of Atlanta, Austell, Griffin, and Locust Grove. You do not have to schedule an appointment. Just come by to connect with one of our friendly representatives. You are also welcomed to give us a call.
We Are Always Happy to Take Your Call
Do you have questions about the scrap metal recycling process? Wondering about current metal prices? Call any of our locations to speak with a friendly representative.