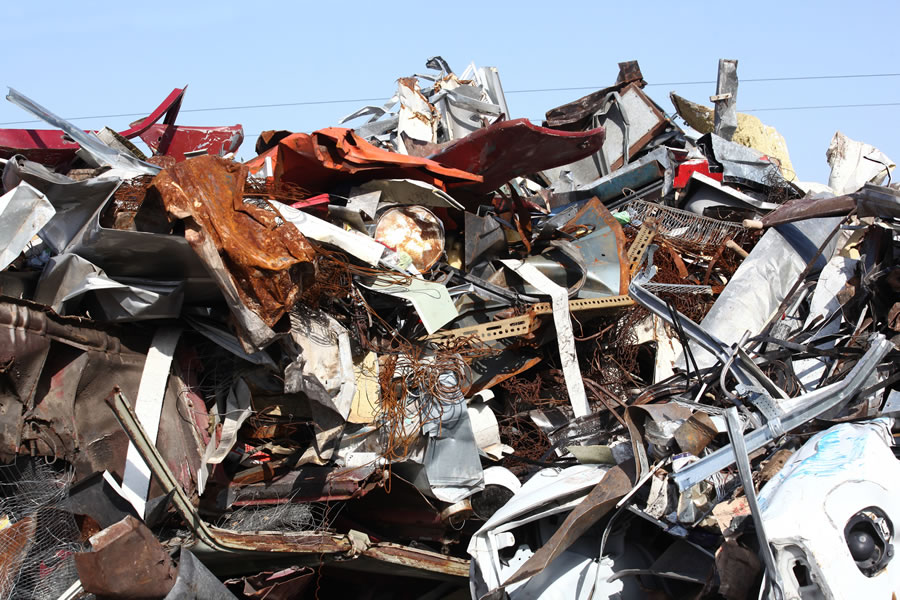 How Recycling Scrap Metal Helps Reduce Greenhouse Gases
It's no surprise that we all have been overusing fossil fuels and causing deforestation to positively impact ourselves. What we aren't thinking about during our daily lives is how it affects our animals, our planet, and our own health. In the last decade alone, greenhouse gas emissions have continuously increased each year. Our team at M&M Recycling can't begin to explain the importance of recycling your scrap metal. Keep reading to see why!
Before we dive into how recycling your scrap metal can help to reduce greenhouse gases, we want to talk about the environmental impact recycling scrap metal has. By recycling scrap metal, you are helping to:
Reduce Co2 emissions from pollutants such as cars, factories, electricity, transmissions, etc. Reducing emissions in our air makes it fresher and better for us to breathe in.
Prevent unnecessary waste in landfills
Reduce the amount of chemicals needs for or mining – preventing metals from going into our water sources
M&M Recycling wants to help you recycle your scrap metals! We offer a wide variety of solutions depending on the amount of scrap metal you are looking to recycle – ranging from small recycling dumpsters to construction size ones. Let's work as a team to reduce greenhouse gas emissions by recycling your scrap metal! M&M Recycling will come to you and deliver a recycling dumpster right to your home!
What are the benefits of recycling scrap metal?
When it comes to recycling scrap metal, the benefits are endless for the economy and our environment. This is because scrap metal can be used, reused, and used again.
Here are 2 of the major benefits of recycling scrap metal:
1. Environmental impact
By reusing and recycling scrap metal, less of it will end up in our already crowded landfills. When you recycle scrap metal, you leave more room for things that actually need to be there such as food and other non-recyclable items – resulting in a cleaner environment.
2. Conserves energy
Recycling scrap metal helps to conserve energy that would otherwise be used in metal manufacturing processes. Since different metals require different amounts of energy to meltdown, and M&M Recycling wants you to remember this when you're recycling: by recycling your soda can, you are conserving enough energy to power a 60-watt light bulb for at least 4 hours!
How can recycling scrap metal decrease greenhouse gases?
By recycling your scrap metal, you are naturally conserving energy and resources, and you are helping to reduce greenhouse gas emissions. This is because recycling scrap metal takes far less energy than making metal from fresh ore. Reusing scrap metal creates far less pollution than creating new metal, meaning our greenhouses are giving off less gas.
How can M&M Recycling help you?
M&M Recycling offers multiple solutions for all your garbage and recycling needs! With over 1,000 dumpsters and trucks, we can make recycling that scrap metal easy for you! Let us know what you want, when you want it, and for how long you want it and we will be there!
Simply give us a call today to schedule your delivery and start recycling your scrap metal and helping the environment!