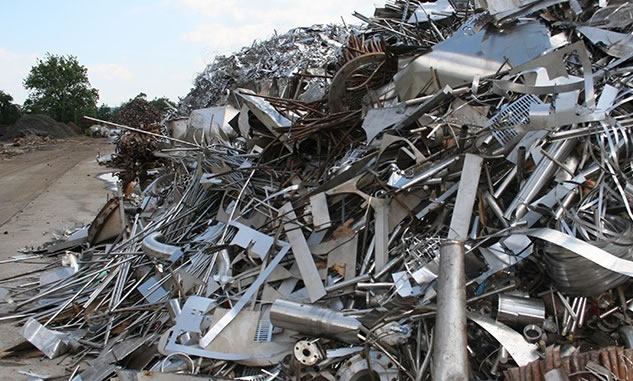 Type of Metals You Can't Recycle
The importance of recycling metals cannot be overstated. Apart from helping to reduce carbon footprint, recycling metals comes with economic benefits. The metal recycling industry generates hundreds of thousands of jobs in the U.S. and generates nearly $13 billion in tax revenue. The U.S. also exports millions of metric tons of recycled metals to other countries.
Recycling scrap metals also helps to preserve diminishing natural resources. Instead of drilling deep to extract virgin metal, recycling the existing metals helps to preserve the natural landscape.
There are many other benefits that come with recycling metals. However, not all metals can be recycled.
What Metals Can Be Recycled?
Most metals can be recycled repeatedly without altering their properties. The metals that can be recycled include aluminum, brass, bronze, cast iron, copper, steel, tin, and zinc.
If you've been searching for responsible scrap metal buyers that will buy your scrap metal in Atlanta, look no further than M&M Recycling.
At M&M Recycling, we are a scrap metal recycling company that buys a full range of ferrous and nonferrous metals. Whether it be stainless steel, aluminum cans, copper, or insulated wire, we will buy it.
What Metals Cannot Be Recycled?
While most metals can be recycled, there are certain types of metals that cannot be accepted at a scrap yard for recycling. These include radioactive metals, mercury, contaminated cans, household equipment that contains harmful toxins, and unclean metals. Radioactive metals such as uranium, plutonium, and radon cannot be recycled because the process of recycling these metals can expose workers to radiation. Recycling mercury poses a threat to human health because it contains toxic elements. As for asbestos and lead, metal recyclers use a more sophisticated approach to remove the toxic elements in materials that contain these metals. Some scrap yards may accept devices containing lead and asbestos.
Another category of metals that cannot be recycled are those metals that are public property. Examples of metals that you can't recycle for legal reasons include street signs, manhole covers, and city lighting.
Recycling metals is more important than ever as the world is making efforts to combat global warming by reducing carbon emissions. By recycling scrap metal, you'll not only help to preserve natural resources that are used in metal production like iron ore and coal, but you will also help to drive down production costs.
Sell Your Scrap Metal Today for Competitive Prices
If you have scrap metals that you would like to sell, get in touch with M&M Recycling. As one of the most reliable scrap metal buyers in Atlanta, Georgia, M&M Recycling will buy your scrap metal at competitive prices and provide you with the best customer service.
Whether you're looking to generate additional income or you simply want to keep scrap metal out of landfills, call M&M Recycling today.
We also provide dumpster rental in the Atlanta area for those looking for a way to dispose of leftover materials. You can visit our website to request a quote for your scrap metal and learn more about our services.