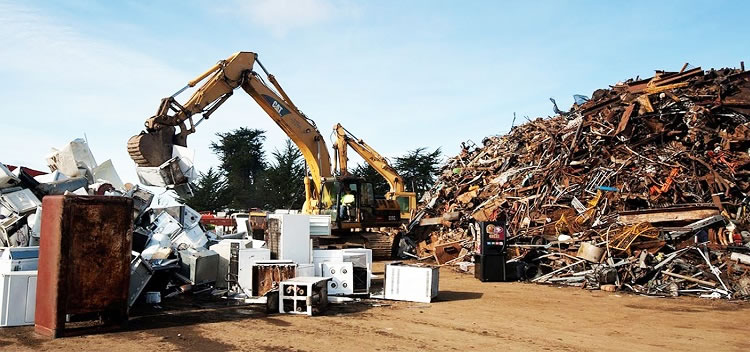 How To Recycle Your Electrical Scrap
The world generates more than 20 million tonnes of electrical scrap every year, and the amount is expected to increase significantly in the years to come. Electronic and electrical waste is a growing problem around the world. Apart from contributing to global warming, electrical scrap contains toxic components that pose a serious danger to human health. It's therefore important to recycle electrical scrap to keep them out of landfills and improve the quality of the environment.
If you're new to recycling electronic waste, you may be wondering how recycling electrical scrap is done. Before we look at how to recycle electrical scrap, let's see how recycling is beneficial.
Benefits of Recycling Electrical Scrap
Recycling electrical scrap comes with many benefits for the environment. For instance, things like computer monitors, TVs, fluorescent tubes, and MP3 players contain toxic substances that can leach into waterways when dumped in landfills. Furthermore, electrical scrap takes many decades to decompose, so it will sit on landfills for many years. If you own a business, recycling electrical scrap demonstrates your commitment to environmental protection.
Recycling electrical scrap has never been easier. With scrap metal buyers making it easier to sell your electrical scrap, it's advisable to collect your electrical scrap and sell it instead of dumping it in landfills. You only need to find reliable scrap metal buyers and sell your electrical scrap to them. At M&M Recycling, we accept a wide range of electrical scrap materials.
Gather Your Electrical Scrap
Collect all electrical scrap with resale value. Some of the electrical scrap materials that are accepted include phone cables, equipment wires, speaker cables, home appliance wires, coaxial cables, Ethernet cables, and power cords.
Sort The Scrap
The next step is to sort your electrical scrap so that materials of the same type are placed in the same category. For instance, you can place copper wires in one category and insulated scrap in a separate category.
Find The Right Scrap Metal Buyers
Once you've collected your electrical scrap and packaged it properly, find reliable "scrap metal buyers near me" to buy the scrap material. The scrap metal buyers will examine your materials, weigh them, and you'll get paid based on the type of electrical scrap you have. If you're looking for reliable scrap metal buyers, look no further than M&M Recycling.
Looking to Sell Your Electrical Scrap? Contact M&M Recycling
In this day and age where calls for recycling and proper waste management are growing louder, recycling electrical scrap helps to protect the environment, reduces business costs, and creates millions of jobs.
If you have electrical scrap that you want to sell, M&M Recycling can buy the materials for the best price.
At M&M Recycling, we buy a range of scrap metal materials, including stainless steel, aluminum, copper, brass, radiators, insulated, aluminum cans, alloys, and appliances. If you're looking for a convenient way to sell electrical scrap at a good price, get in touch with M&M Recycling.
Call us today to learn more about how we can help you with recycling electrical scrap.