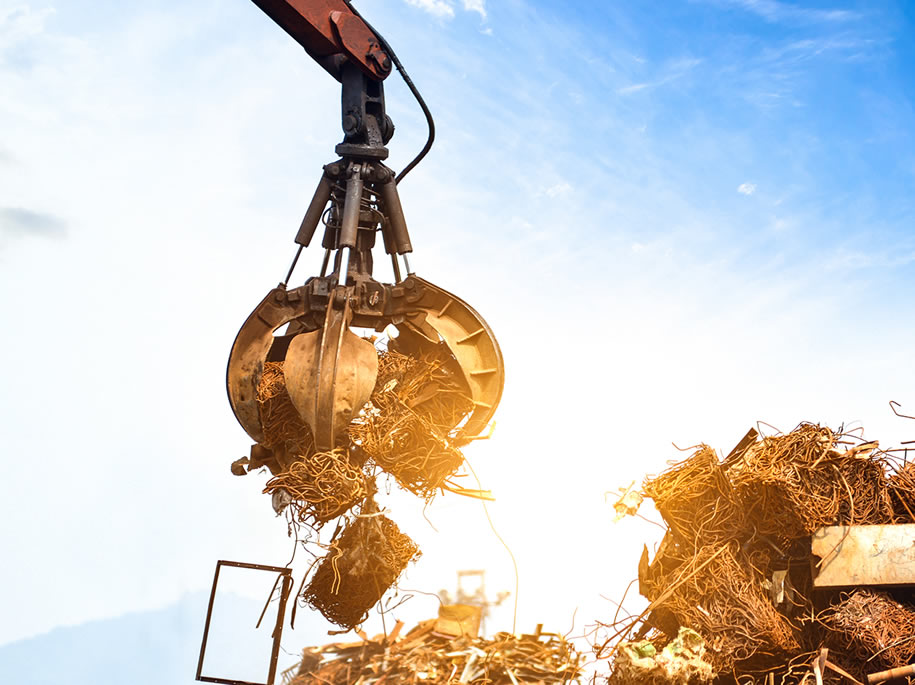 Scrap Metal Uses
Many people may not think of scrap metal as a valuable resource, but the truth is, it can be used for a wide variety of purposes. Scrap metals such as steel, copper, brass, iron, and aluminum can be refashioned into many new uses.
Let's look at the common uses of scrap metal.
Scrap metals such as steel, iron, copper, and aluminum are used extensively in manufacturing automobiles, shipping containers, plumbing equipment, vehicle parts, appliances, aircraft, and many other items. Scrap metal can be melted and recast over and over without deteriorating. Using scrap metal in manufacturing helps to keep the costs down for both the manufacturer and the consumer.
Recycled aluminum and steel are widely used to create packaging containers for food and beverages. These metals are prominently used for packaging purposes because they do not deteriorate in quality upon recycling. Creating packaging containers from recycled aluminum and steel saves nearly 95% of the energy that would be needed to produce new aluminum and steel. Besides, recycling metals for packaging is quick and efficient, meaning used packaging containers can reach store shelves as new containers in as little as two months.
Recycled scrap metal is widely used in commercial and residential construction and renovations. Contractors use scrap metal in roofing, windows, plumbing, beams, reinforcing bridges, and ductwork. Most scrap metals are very durable and can withstand several rounds of recycling without losing their quality. Using scrap metal for construction purposes helps to keep material costs down.
Scrap metal can be used to create home furnishings such as gliders, benches, patio tables, lamps, file cabinets, and lighting fixtures.
Artists and sculptors like to get creative with piles of scrap metal, making beautiful artistic pieces, including sculptures, decorative models, and wall hangings. Even if you're not a professional artist or sculptor, you can create impressive pieces of art from scrap metal.
Conclusion
Scrap metal recycling helps to keep waste out of the landfills and replaces the need to produce virgin metal, thereby allowing us to preserve natural resources. There are many other ways we can make the world a better place by recycling scrap metals. We already have an environmental crisis at hand, so it's a good idea to play your part when it comes to keeping waste out of landfills. If you have any scrap metals at home you'd like to sell for recycling, look for top paying scrap metal buyers. You won't only be cleaning up your property, but you'll also help to preserve our environment.
Do You Have Scrap Metal You'd Like to Sell for Recycling? M&M Recycling Buys All Ferrous and Non-Ferrous Metals
M&M Recycling is one of the top paying scrap metal buyers that you can count on when you're looking to sell your scrap metal for the best price. We accept all ferrous and non-ferrous materials, including steel, copper, aluminum, brass, alloys, insulated wire, radiators, and many more.
Contact us today to learn more about our services.