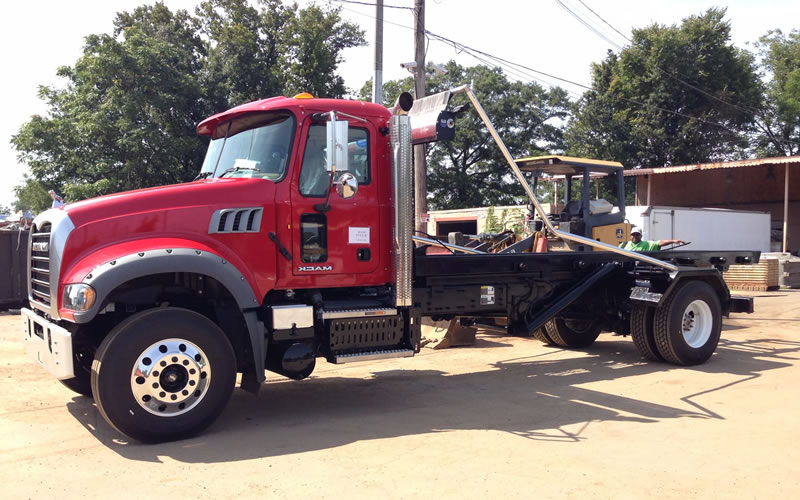 Why Choose a Dumpster Rental?
Any time you clean your house or even just a room, you end up with a lot more to throw out than you thought. It's simply inevitable, isn't it? The thought of taking multiple trips to the waste facility can be daunting, not to mention having to separate your recyclables from other waste. When you rent a dumpster from M&M Recycling, we'll make your cleaning efforts a breeze. We'll drop off the dumpster at your designated address and pick it up when you're all done. Forget about having to take multiple trips. Just load the dumpster and give us a call. Give us a call to learn about our competitive prices and flexible dumpster rental options.
Easily Clear Out Large Areas
Filling up one trash bag at a time isn't always feasible when you've got a large area to clear out. When you rent out a dumpster from M&M Recycling, you don't have to worry about carrying out your garbage one bag at a time. You can throw out just about any size when you have a large dumpster in your yard, even furniture and large appliances! Dumpster rentals are especially essential if you're remodeling a part of your house. When you're remodeling, you'll be dealing with drywall, flooring, and other bulky items. One of the best ways to handle the amount of waste that comes with remodeling is by renting a dumpster from a company you can trust. Give us a call at M&M Recycling and let us help make your life a little easier. We offer a free quote and competitive prices to all of our valuable customers.
Delivery and Pickup Are Included
If you need to take the stress out of cleaning out your home, rent a dumpster from M&M Recycling. When you schedule with us, we'll drop off your dumpster at your desired address and pick it up when you're all done. Yes, it's simply that easy. It's important to consider, dumpsters are not one size fits all. They come in different sizes and some serve different purposes. When you give us a call, we'll discuss your needs and the purpose of your dumpster so we can arrange the perfect one for you. Attempting to do a large garbage removal all by yourself can be costly, extremely time consuming, and potentially dangerous. Garbage removal is just as easy as a quick phone call to M&M Recycle. Try us out today!
Professional and Reliable
Dumpster rental is a solid choice for waste removal. Renting a dumpster from M&M Recycling will offer convenience, assistance, flexibility, and affordability. When you're working with professionals like us, you'll feel at peace knowing you are working with reliable and experienced people. When you call us, we'll walk you through the different rental options and pricing. We offer a free quote to all of our valuable customers. Then, once you schedule your drop off and pick up, we'll deliver the dumpster that's just right for you. Once you're all done with the dumpster, we'll pick it up and you can enjoy your newly cleaned out space instead of stressing about where the waste will go.